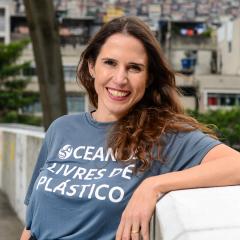 Helena Boniatti Pavese
Head of Environment
Suzano
Biography
Helena holds a BSc in Biological Sciences, an MPhil in Environment, Society and Development and a Diploma in Diplomacy and International Environmental Law.
Currently holds the position of Head of Environment at Suzano.
She has previously served as Country Manager for Plastic Bank, Executive Director for World Animal Protection in Brazil, Director for Corporate Relations and Development at Conservation International and Regional Coordinator for Latin America and the Caribbean at the United Nations Environment Programme World Conservation Monitoring Center.
October 11 2023
11:30 h - 13:00 h
Room 6&7