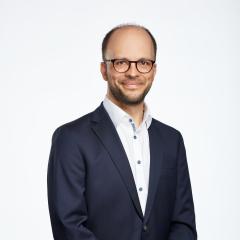 Yvan Rytz
General Secretary
Department of Youth, Environment and Security, Canton Vaud
Biography
Yvan Rytz acts as the General Secretary for the Department of youth, environment and security (DJES) for canton and State of Vaud. Prior to this position, he worked as the canton Delegate for the climate policy (mitigation and adaptation) as well as a political advisor for one of the canton ministers.
Born in 1983, he was the youngest member of parliament ever elected at a canton level in 2001 for the Green party. After finishing a MA in Geography and environmental sciences at the University of Geneva, he moved to the UK where he obtained an MSc in Holistic Science at the Schumacher College, in Devon.
He then worked for nearly ten years as a free-lance international consultant in the field of sustainability for more than 20 organisations in Europe, Oceania, South-East Asia, and the US. Particularly interested in personal and community change processes, he trained in deep ecology and ecopsychology and lived in various ecovillages.
October 12 2023
16:00 h - 17:00 h
Plenary C