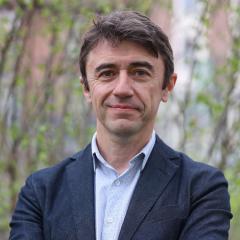 Yann Wehrling
Vice-President in charge of Ecological Transition, Climate and Biodiversity
Ile de France Region
Biography
Yann Wehrling has been Vice President of the Paris Region in charge of ecological transition, climate and biodiversity since 2021. Wehrling graduated from the University of Human Sciences of Strasbourg, studying arts and history of art, and from the School of Decorative Arts in Strasbourg. He is involved in the protection of nature. He is also involved with 50 personalities (including Laurence Parisot, Nathalie Baye, Sabrina Krief and Patrick Roger) in the protection of the great apes.
After serving as an illustrator in the audio-visual sector (Arte and TnaG Ireland), he worked in the European Parliament with the Greens (1999-2005) before becoming Director of Regional Action at ADEME (2015-2017). Wehrling was also National Secretary of the Greens (2005-2007), Councillor of Paris (since 2014), Regional Councillor of the Paris Region (since 2015), spokesperson of the MoDem (2008-2017) and General Secretary of the MoDem (since 2017).
He is also the author of three books: La France à l'En-Vert, published by Les éditions de l'Archipel (2006), Climate change is now, published by Editions du Belvédère (2015), and Tous dans le même bâteau, All in the same boat, published by Editions Arthaud (2022).
October 12 2023
16:00 h - 17:00 h
Plenary C