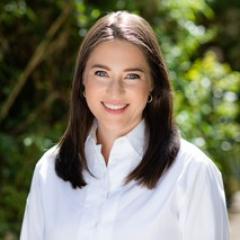 Valerie Dekimpe
Environment correspondent
France 24
Biography
Valerie Dekimpe is a trilingual journalist based in Paris. She is Environment Editor at the international news channel France 24 and host of its environment program Down to Earth.
If she's not on the road covering the ins-and-outs of our changing planet, she's in the studio trying to make sense of the latest climate report.
At France 24, she has covered major news stories including the COVID-19 pandemic, the war in Ukraine and international climate conferences.
She holds a degree in International Relations from the London School of Economics and Political Science and a Master's degree in journalism from Columbia University. She's fluent in English, French and Spanish.
October 11 2023
10:00 h - 11:00 h
Plenary A