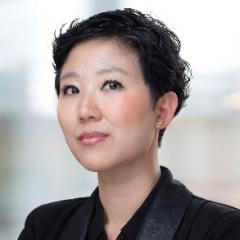 SungAh Lee
Deputy Director General – Corporate Services
IUCN
Biography
SungAh Lee is the Deputy Director General and a member of the Executive Board of IUCN.

Throughout her career, she has been deeply passionate about and committed to building sustainable and inclusive economies and societies that create opportunities for all.

Prior to joining IUCN, she has been leading work across several industries, including international organisations, foundations, NGOs, membership-based networks and the private sector. These include the World Economic Forum, the Bill and Melinda Gates Foundation, the Alliance for Financial Inclusion where she was one of the founding members, United Nations Economic and Social Commission for Asia and the Pacific (UNESCAP), and the International Trade Centre (ITC). She also served as a Board member at the United Nations Capital Development Fund's (UNCDF) Shaping Inclusive Finance Transformations (SHIFT) programme, the Better than Cash Alliance (BTCA), a public-private partnership hosted by the UN and at Digital Frontiers, a global capacity building institution for Sustainable Development Goals (SDGs).