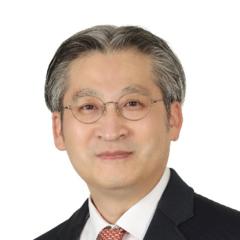 Seong-hyun Cheon
Senior Vice President
Posco Holdings
Biography
Seong-hyun Cheon serves as the Senior Vice President of POSCO Holdings, where he oversees and drives the ESG initiatives of POSCO Group.
He has a strong background in human resources and organisation management, specialising in areas such as business strategy, corporate culture, performance management, and change strategy.
Cheon began his career as a Senior Consultant at PWC Consulting before becoming the Director of Human Consulting at Deloitte Consulting. He also worked as a Research Fellow at LG Economic Research Institute and held the position of Associate Partner at ATKearney. In 2011, Cheon joined POSCO, contributing to the company's management consulting efforts. In 2018, POSCO embraced corporate citizenship as its management philosophy. Cheon was responsible for the Corporate Citizenship Office at POSCO until he joined POSCO Holdings in March 2023.
He holds a bachelor's degree in Psychology from Korea University and completed the Advanced Management Program at the Kellogg School of Management at Northwestern University.
October 11 2023
11:30 h - 13:00 h
Plenary C