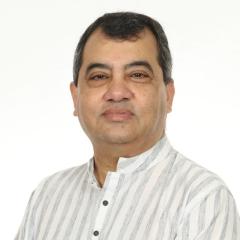 Saber Hossain Chowdhury
Special Envoy to the Prime Minister of Bangladesh for Environment & Climate Change
Bangladesh
Biography
Saber Hossain Chowdhury is a distinguished Bangladeshi politician and Member of Parliament (MP) representing the Dhaka 9 constituency. He is the Honorary President of the Inter-Parliamentary Union (IPU), the global organisation of national Parliaments, having served as its 28th President from 2014 to 2017. IPU's global network currently encompasses 179 national parliaments and 45,000 MPs worldwide.
Chowdhury has been instrumental in piloting an amendment to the constitution of Bangladesh for environmental protection and biodiversity. His legislative initiatives include criminalising custodial torture and repealing the Leper's Act.
Currently serving his fourth term as MP, Chowdhury chairs the Parliamentary Standing Committee on Ministry of Environment, Forest, and Climate Change. In addition, he is a Member of the Committee on Ministry of Planning and serves as Special Envoy to Honorable Prime Minister Sheikh Hasina for Environment and Climate Change.
Educated in the United Kingdom, he holds a joint Honours degree in economics and politics from the School of Oriental and African Studies, University of London, and a diploma in law from the University of Westminster.