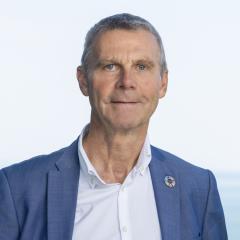 Rob Cameron
Vice President Global Head of Public Affairs and ESG Engagement
Nestlé
Biography
Rob Cameron is Nestlé's Global Head of Public Affairs and ESG Engagement. He brings 25 years' experience in the fields of sustainability and corporate responsibility.
Rob leads Nestlé's Public Affairs and ESG Engagement in its work both internally and externally. He was closely involved in the development of Nestlé's Net Zero Roadmap, represented Nestlé in the World Economic Forum Global Future Council and is Secretary to the Sustainability Committee of Nestlé's Board of Directors.
Rob joined Nestlé in February 2020 from SustainAbility, the internationally respected think tank and consulting firm, now part of the ERM Group, where he was Chief Executive and Executive Director from 2012.
Prior to SustainAbility Rob was Chief Executive at Fairtrade International, the global umbrella organization for the Fairtrade movement and was previously owner and Executive Chairman of Flag, an international communications agency specializing in corporate responsibility.
October 11 2023
14:30 h - 15:30 h
Plenary A