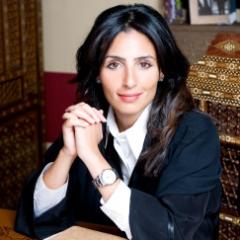 Razan Al Mubarak
Biography
Her Excellency Razan Al Mubarak was elected President of IUCN in September 2021. She is the second woman to lead the organisation in our 75-year history and our first president from West Asia.
A United Arab Emirates native, she has played a vital role in guiding her country toward a more sustainable future for more than 20 years. She is credited for spearheading progressive policies in environmental protection, species conservation and global climate action. She serves as UN Climate Change High-Level Champion for the leadership team of the COP28 Presidency, which will take place in Dubai, United Arab Emirates in 2023.
Her diverse experience leading the Environment Agency – Abu Dhabi, the largest environmental regulatory agency in the Middle East; the Mohamed bin Zayed Species Conservation Fund, an international philanthropic organisation supporting species conservation projects worldwide; and Emirates Nature – WWF, a Dubai-based NGO focused on citizen engagement, earned her recognition as one of the top 100 Young Global Leaders by the World Economic Forum in 2018.