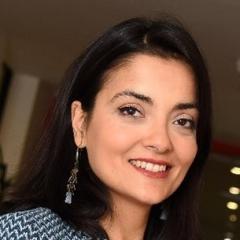 Nathalie Lhayani
Chief Sustainability Officer
Group Caisse des Dépôts
Biography
Nathalie Lhayani, 45, graduated from the Graduate Institute of International Studies (Geneva) and the Paris Dauphine University in economics. Nathalie Lhayani began her career in 1999 at the World Trade Organization and the International Center for Trade and Sustainable Development in Geneva.
As of 2002, she dedicated her career to European Union public affairs, as a parlementarian assistant and programme manager of a European think tank. In 2006, she founded the on line media:  Euractiv France and was appointed as its executive director.
She joined the Caisse des Dépôts group in 2009 as advisor on EU affairs at CDC's Brussels office.
From 2012 to 2019, she held various positions within the French Government, first as advisor in charge of relations with the European Parliament and civil society at the Office of the Minister in charge of European Affairs (Bernard Cazeneuve and Thierry Repentin), then as head of the Directorate for Parliamentary relations at the General Secretariat of European Affairs to the Prime Minister and finally as adviser in charge of European affairs at the Cabinet of the Minister for the ecological and solidarity transition (from 2017 to 2019).
In June 2019, she was appointed as Group Caisse des Dépôts' Chief Sustainability Officer.
As such, she is also a Board member of CDC Biodiversity and Novethic.
In June 2022, she was elected as Chairwoman of the French Sustainable Investment Forum.
October 11 2023
11:30 h - 13:00 h
Plenary B