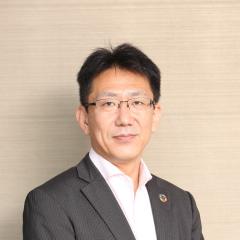 Masami Hasegawa
Director of the Environment and Energy Policy Bureau, Keidanren (Japan Business Federation)
Keidanren Committee on Nature Conservation (KCNC)
Biography
Mr. Masami Hasegawa is Secretary General & CEO, Keidanren Committee on Nature Conservation (KCNC) and Director of the Environment and Energy Policy Bureau, Keidanren (Japan Business Federation). In his position at KCNC, he drafted KCNC's Action Plan for Nature Positive, released in June, which aims to contribute to the achievement of the goals of the Kunming-Montreal Biodiversity Framework. He also coordinated International Workshop of the G7 Alliance on Nature Positive Economy in September this year, which was agreed by the G7 Ministerial Meeting on Climate, Energy and Environment in Sapporo, Japan and hosted by KCNC.
He joined the Keidanren Secretariat in 1992. He has worked on issues related to economic relations with the U.S. and Europe, GATT, corporate law and competition policy. After studying abroad and working at the Cabinet Office, he was involved in issues of climate change, energy after the Great East Japan Earthquake and the circular economy. He has been in his current position since April 2020.
He holds a bachelor's degree in law from Waseda University in Tokyo and an LL.M. with honors from Case Western Reserve University, School of Law in Ohio, USA.
October 11 2023
11:30 h - 13:00 h
Plenary C