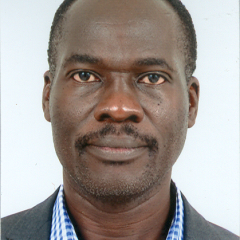 Luther Anukur
Regional Director
Eastern and Southern Africa (ESARO)
Biography
Luther Bois Anukur is the Regional Director for Eastern and Southern Africa (ESARO) for the International Union for the Conservation of Nature (IUCN), which comprises of 24 countries in the Horn of Africa, East Africa and Southern Africa and the Western Indian Ocean.
Prior to joining IUCN, he served in several development organization as Deputy Regional Director, Eastern and Southern Africa with Plan International; Regional Director for Panos Eastern Africa; Country Director World Vision International and Programme Director with Child Fund International.
Luther's has extensive experience in programme development and management, operational research and applied policy work on governance, organizational development, institutional capacity building, public policy formulation and advocacy across a range of sectors engaging widely with diverse groups of practioners and policy makers.
He is a winner of the British Council Professional Service Award 2006. He is also a Senior Fellow with Synergos, which brings together distinguished international civil society and business leaders committed to address the underlying causes of poverty and inequality by promoting and supporting collaborations among business, government, civil society and marginalized communities.
Luther's educational background includes a Master's of Business Administration (MBA) from the Maastricht School of Management in the Netherlands and a Bachelor's degree in Social Science, Economics and Social Administration from Makerere University in Uganda.
October 11 2023
16:00 h - 17:00 h
Room 6&7