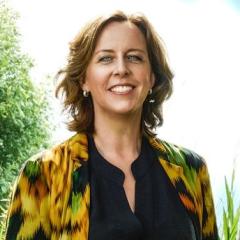 Kirsten Schuijt
Biography
Kirsten joined WWF in January 2023 to lead and coordinate the federated global conservation organization, including the teams at the WWF International Secretariat and 34 country offices in Africa, Asia and Europe.
Prior to joining WWF International, Kirsten was CEO of WWF-Netherlands for over 6 years transforming the organization into a highly influential, data-driven conservation organization with a strong focus on resilient landscapes and societal movement.
Kirsten has extensive experience in conservation and leading non-profit organizations, having worked in international conservation for twenty-five years, twenty of which in various global conservation leadership positions in WWF. Prior to WWF, she worked in Kenya and Malawi with local communities on wetland conservation. Throughout her conservation career, she has had a particular interest in the relationship between nature and socio-economic systems.
Kirsten sits on several boards, including the Board of Wageningen University in The Netherlands. She holds a PhD in Environmental Sciences with the Erasmus University of Rotterdam and a Masters Degree in International Economics of the University of Maastricht.
October 11 2023
10:00 h - 11:00 h
Plenary A