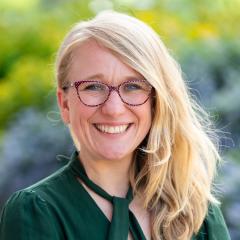 Katie Critchlow
Advisor
Nature Data and Metrics
Biography
Katie Critchlow is a board member and CEO of NatureMetrics. NatureMetrics monitors nature using DNA. As CEO, she has grown the company from 5 to 150 people, 10x'ed revenue and raised over £25m in multiple funding rounds.
Prior to this, Critchlow was COO/Commercial Director at Powervault, an energy storage company.
She also ran for UK Parliament in 2019 and volunteered for Sir Ed Davey, former Secretary of State for Energy and Climate Change, advising on TCFD linked policies and decarbonising capitalism as he ran for leadership of the Liberal Democrats.
Her passion for nature started at Oxford where she gained a first in Biological Sciences. She then spent several years developing sustainable products and supply chains for UK retailer Marks & Spencer where she converted whole categories to sustainable raw materials including wood, palm oil, cotton, cocoa and fish. After Marks & Spencer, she worked for PwC consulting for other retail and consumer companies on green strategy before moving to Jakarta with WWF to lead private sector engagement in Borneo.
Returning to the UK to start a family, she gained a distinction in MSc Environmental Economics and Climate Change at LSE. She won a prize for her dissertation in Behavioural Economics and Fossil Fuel Investors.
October 13 2023
11:15 h - 12:45 h
Plenary B