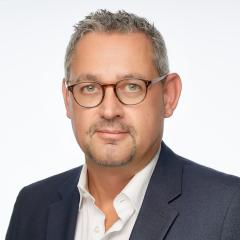 Dominic Kailashnath Waughray
Executive Vice President
World Business Council for Sustainable Development (WBCSD)
Biography
Dominic Kailashnath Waughray is Executive Vice President (EVP) and a member of the Leadership Team (LT) at the World Business Council for Sustainable Development (WBCSD), based in Geneva Switzerland. Dominic joined WBCSD in October 2021 as Senior Adviser to the President and CEO. In January 2023, Dominic took the role of EVP for Imperatives.
In his role as EVP, Dominic leads the Climate, Nature and Tackling Inequality Imperatives as part of WBCSD's strategy. Working closely with WBCSD Member companies, he focuses on building, scaling and accelerating collaborative business solutions that reduce greenhouse gas emissions and mainstream climate change adaptation; improve corporate accountability for decarbonization; scale corporate action to become nature positive; grow high integrity investments in nature based solutions; and tackle rising inequality.
Dominic also has responsibility for WBCSD's policy and advocacy. He works in close partnership to deliver these business solutions with WBCSD's Pathways and Redefining Value Program pillars.
Before joining WBCSD Dominic was Managing Director and Member of the Managing Board at the World Economic Forum, where he built and led the Forum's sustainability agenda from 2005. Prior to joining the World Economic Forum, Dominic served as Principal Partner and Member of the UK OpCo Executive Committee for Environmental Resources Management
Dominic received a BA (Hons) and an MA (Cantab) in Geography from the University of Cambridge, UK, and an MSc in Environmental and Natural Resource Economics from University College London.