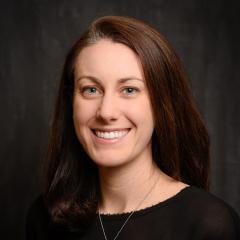 Courtney Thompson
Executive Director and Head of Sustainable Product & Solutions
Morgan Stanley
Biography
Courtney Thompson is an Executive Director and Head of Products and Solutions in Morgan Stanley's Global Sustainability Office. Her role leads the development of sustainable finance products and solutions across the firm's Institutional Securities, Investment Management and Wealth Management divisions.
Before joining Morgan Stanley, she worked in strategic advisory at Next Street and economic consulting at Analysis Group. She serves as Board Co-Chair of Microlumbia, a student-led impact investing fund.
She graduated from Williams College with a BA in Economics and an MBA from Columbia Business School.