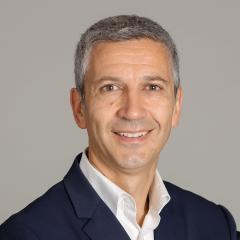 Christophe Najdovski
Deputy Mayor
City of Paris
Biography
Since 2020, Christophe Najdovski has overseen urban vegetation, green spaces, biodiversity and animal welfare for the City of Paris. His ambitions for the city include bringing nature back into public spaces, for example through the planting of more than 170,000 trees and creating 100 street gardens. He is also the very first Parisian deputy mayor in charge of animal welfare.
Prior to this, he was deputy mayor in charge of transports and public space. His four main goals were to reduce atmospheric pollution and greenhouse gas emissions, to promote a better mobility for everyone, to restore the passage of the Seine riverside and the canal banks, and to give back the public space to pedestrians and cyclists. He implemented an ambitious cycling network with wide bike lanes on the main streets and boulevards of the city. From 2018 to 2021, he was President of the European Cyclists' Federation based in Brussels.
Prior to that, in 2008, he was elected as deputy mayor of Paris in charge of childhood policy. He created 4,500 childcare places and initiated an environmentally friendly approach to reduce the ecological impact of nursery activities.
In 2001, he was elected to the Paris City Council and named deputy mayor in charge of transports of Paris' 12th district. He contributed to the implementation of a green mobility policy with the creation of bus lanes, the weekly closing of the expressway on the Seine riverbanks, and the launch of the bicycle share system "Velib".
In 1993, he joined the green party "Les Verts". He became an advocate for the use of bicycle in the city and joined a monthly demonstration to defend a better repartition of the public space.
He started his career as a high school teacher of economics in Paris and its surrounding area. In 2013, he taught social politics in the University Institute of Technology of Bobigny.
Najdovski was born in Paris in 1969 to Macedonian parents. He graduated from the University Pantheon-Sorbonne with a Master's degree in environmental economics.