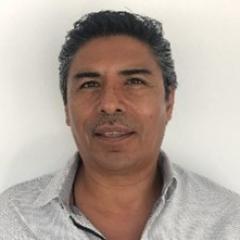 Cecilio Solís Librado
Founder
Centro Cultural Ixtlamachiliztli
Biography
Cecilio Solís Librado holds a degree in Geography from the Universidad Nacional Autonóma de México (UNAM)
Origin: Nahua Mexican from the Sierra Norte de Puebla,
Founder of the Centro Cultural Ixtlamachiliztli, Coordinator of the project "Impulso a la Diversificación Productiva en la Sierra Norte de Puebla", Member of the Frente Independiente de Pueblos Indios, co-founder of Maya Ik' Turismo Ecológico y Cultural del Pueblo Maya S.C.P., Co-founder of Asamblea Nacional Indígena Plural por Autonomía, A.C., Co-founder of the Plural Indigenous National Assembly for Autonomy; Founder of the Indigenous Tourism Network of Mexico, A.C. Founder of the Federación Indígena Empresarial y Comunidades Locales de México, (CIELO),
Co-President of the International Indigenous Forum on Climate Change at the 16th Conference of the Parties of the United Nations (COP16), President of the Working Group on the Consultation Protocol, within the Technical Advisory Committee of the National REDD Strategy on Climate Change; Participated in several COPs of the CBD and the UNFCCC. Was an Ashoka Fellow.
International recognitions: Visionaris "UBS" to the Social Entrepreneur, Social Entrepreneurship the voice of social innovation Expansion, The Equator Initiative, UNDP, Continuity Forum, ABC Foundation, 30 FORBES 2018 pledges
October 11 2023
11:30 h - 13:00 h
Plenary C
October 12 2023
11:30 h - 13:00 h
Plenary B