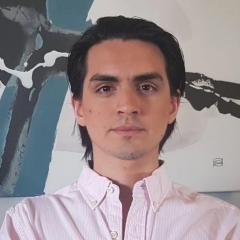 Augusto Facundo Diaz
Co-founder
HD Photovoltaics
Biography
Augusto is a 29-year-old Argentine greenpreneur, he has a background in Economics and Business Administration.

He is the co-founder of HD Photovoltaics, a youth-led startup where they developed a new affordable and sustainable BIPV solution that helps rural families and businesses access affordable, safe and sustainable energy.

Augusto's passion for sustainability has also led him to collaborate as a Business Analyst at Globant's Sustainable Practices Studio, an IT company where he helps drive sustainable development and digitalization in other industries and organizations.

He has also been affiliated with several sustainability organizations such as the IEA, IRENA and UNIDO. Additionally, he has participated in several workshops related to community participation in sustainability issues organized by the City of Buenos Aires, providing him with a deeper knowledge of the challenges and opportunities related to sustainable development in urban areas.